H | D | R
HILYER DISPUTE RESOLUTION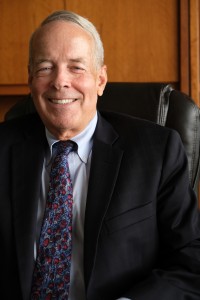 Judge Bruce W. Hilyer (ret) is Principal of his mediation and arbitration firm, Hilyer Dispute Resolution. He was appointed to the King County Superior Court in July, 2000 and served 3 terms until January 13, 2013. While serving on the bench, Judge Hilyer (ret) served assignments as a criminal and civil trial judge and has adjudicated serious criminal, family, juvenile, and virtually all types of civil cases. From 2008-2010, he served as Presiding Judge responsible for oversight of the 12th largest county court system in the US, and was recognized as King County Bar Association's "Judge of the Year" in 2010.
Prior to being appointed to the Superior Court bench, Judge Hilyer (ret) began his legal career as a King County Deputy Prosecutor from 1979-81, then was appointed to serve as Legal Counsel to the Mayor of Seattle from 1982-1985.  He entered private practice with a small firm in 1985, joined the complex civil litigation firm of Culp, Guterson and Grader in 1988, then opened the law offices of Bruce W. Hilyer from 1994-2000, where his firm emphasized commercial, environmental liability and health law cases.
He graduated from Cornell University with a BA in Government (Dean's List, 1973), and from the University of Washington (JD with High Honors, Order of the Coif, 1979).  Before he formed his own ADR firm, he joined the Seattle based ADR firm of retired judges, Judicial Dispute Resolution LLC in January 2013, and completed the nationally recognized training program at the Pepperdine Law School Straus Institute for Dispute Resolution, "Mediating the Litigated Case."
Judge Hilyer (ret) enjoys aviation, travel, hiking, kayaking, is an avid sportsman, and enjoys time with his family and friends.
A diligent, inclusive and thoughtful approach to resolution of each case.