King County Bar Bulletin, September 2017
SEPTEMBER 2017 BAR BULLETIN
By Peter Ehrlichman
Bruce Hilyer is a complex, highly intelligent man with a great sense of humor, currently serving the community as a solo mediator in Seattle.
As this profile will show, Bruce is a multi-faceted man. He is a fourth-generation attorney, who has succeeded in a significant and impactful way in jobs that "benefit" from having a law degree: attorney; counsel to the mayor; King County Superior Court presiding judge; and now arbitrator and mediator. And he appears to have achieved a sense of balance in pursuit of his non-law life.
The Honorable Hilyer graduated from Mercer Island High School in 1969, where he served on the Inter-High School Council (group of eastside high schools). He attended Cornell University, receiving a B.A. in government (1973) and later his J.D. from UW Law (1979, Order of the Coif). While juggling law school (he graduated at the top of his class) and clerking for a small firm, Bruce helped organize the doorbelling efforts on behalf of Charlie Royer's Seattle mayoral campaign.
He joined the King County prosecutor's office upon graduation and spent two years there. Former colleague Becky Roe recalls that Bruce and another assistant prosecutor helped convict a murderer, only to learn that the defendant's dad was a relocated mobster who did not take kindly to the conviction. A contract was put out on Bruce's life (for the insulting sum of $10,000). Bruce had to wear a bulletproof vest, live with guards and occasionally hide out. At an early stage in his career, Becky noted, Bruce showed that life would never be dull around him.
After trying felony cases for a couple years, Bruce left the prosecutor's office to become legal counsel to Mayor Royer (1982–85) — all that doorbelling paid off. In the same fashion by which the current sitting Seattle mayor has proceeded, Royer came to lean on this sharp, engaging young attorney to help guide him through the multitude of legal issues facing the City of Seattle.
Following his stint in government, Bruce spent three years in a small firm where he worked alongside distinguished attorneys, including the late Susan Agid, John Keegan, and his good friend and mentor Mike Cohen (currently of counsel at Dorsey & Whitney). What Bruce recalls learning from Cohen about the legal profession is: "We are in the service business in which people are the most important assets — clients, colleagues and staff. Focusing on their unique humanity, everything else will take care of itself."
In 1988, Bruce joined a bigger firm, Culp Gutterson & Grader, which had been founded by the legendary Bill Dwyer before he left to join the federal bench. It had 45 attorneys, which in those days was a "big" firm, and it allowed Bruce to work on some large cases with some great lawyers.
That experience prepared Bruce to hit the ground running when he opened his own law office in 1994, emphasizing commercial, environmental liability and health law cases. One of his earliest passions was piloting small airplanes, and there was one two-year period when he flew his Mooney Rocket, single-engine airplane coast to coast for depositions and trial 18 times.
Bruce left private practice to become a King County Superior Court judge in 2000, appointed by Gov. Gary Locke. Judge Hilyer was elected presiding judge by his peers in 2008 and served in that role through 2010. Current Presiding Judge Laura C. Inveen described Judge Hilyer's work on the bench as follows: "He excelled … he had the respect of his fellow elected officials in both the executive and legislative branches, and had an extraordinary reputation for working together with them."
Tough budgetary times required Judge Hilyer to be the ultimate tightrope walker. "His experience with revenues and competing needs in lean times," Judge Inveen said, "lent to the establishment of court programs in the family law area which provided services to pro se litigants, while providing a funding source as well."
All agreed he was an extremely effective administrator, working with the county executive, council and the bench to find solutions to a severe financial crunch affecting the court. Attorney General Bob Ferguson recalls: "I've known Judge Hilyer for a long time. I worked closely with him when I was on the King County Council and he was the PJ. Bruce was a dedicated public servant and advocate for justice." Judge Hilyer's work on behalf of the bar and bench resulted in him being named "Judge of the Year" in 2010 by the KCBA.
While hearing cases, Judge Hilyer earned a reputation for being an excellent trial judge. Trial attorney Mike Wampold tells the story of trying a case to the Hilyer bench 10 years ago, which involved very technical and scientifically complex facts. It was a case that Wampold had carefully prepared for two years. At the end, Judge Hilyer prepared findings and conclusions that, according to Wampold, demonstrated that "he understood the case better than I had." Wampold's high assessment is echoed by others with whom we spoke, including Judge Helen Halpert of the King County bench, who called him a "great judge, very smart."
Not everyone knew of Judge Hilyer's sterling reputation, however. For years while serving on the King County bench, he would work out at the Washington Athletic Club in the morning. His day would begin by arriving at the WAC in his gym clothes, worn underneath his overcoat.
One day, he was stopped by a Seattle police officer as he approached the WAC. He was asked to open up his coat, which as presiding judge he was not used to doing. The officer was responding to a report that a flasher was frequenting Sixth Avenue and Union Street early in the mornings. Fortunately, that day Judge Hilyer had remembered to wear his running shorts, according to our source. No scandalous headlines about the PJ followed.
After a very close, but unsuccessful statewide primary race for state Supreme Court, it was time for Bruce to consider "what now?" As Seattle attorney Brad Keller noted: "Bruce can't take his finger off the reset button. He's been a lawyer with a thriving private practice, a prominent judge, a successful real estate investor, a politician and most recently, an accomplished 'go to' mediator."
Bruce left the bench in 2013 to begin his fourth or fifth legal career, as mediator and arbitrator, first with JDR, then as principal of his own firm, Hilyer Dispute Resolution. Fellow mediator and friend Jim Smith, Jr., reports that when Bruce asked him about pursuing a new career as mediator and arbitrator, Smith responded: "I told him that it was a fascinating career, which, in my view, would be a natural and unique match with his own skills. That turned out to be an understatement."
Bruce describes his current work as a mediator as challenging. "Being a mediator," he says, "is different than being a judge and harder in some ways because it is usually easier to decide a case than it is to convince the parties that a reasonable settlement is achievable. Of course, as an effective mediator, you must read the mediation statements, digest and understand the issues, but that may not be enough to settle the case.
"The lesson I have learned above all else is the same that my mentor explained to me 35 years ago — it's ultimately human beings to whom we provide service, whether as lawyers, judges or mediators. And to be an effective mediator, in my opinion, the indispensable quality is that you respectfully and faithfully engage with the litigants and their lawyers as human beings.
"At times that may mean getting yelled at (I have very thick skin), or ignored, or cried to, but these all reflect aspects of being human. So even though every case is different, it is that challenge to use the law, the evidence, and everything you have learned about being human that makes being a mediator such an amazing occupation. Besides, in what other profession is having gray hair more useful than looking youthful?"
Smith reports that Bruce shines as a mediator. "It requires patience, understanding, liking people, and a fascination with the process of negotiation," Smith says. "Bruce has all of those skills. No mediation with Bruce is rushed to conclusion. Bruce always has in mind the fact that the key hallmark of a good mediator is the ability to listen to the parties and their counsel, acknowledging the fact that a successful mediation will have to be a substitute for the parties' day in court. He always has time to listen."
Others have also experienced what Brad Keller has seen firsthand. "Whether with a smile or that gleam in his eye, both as a judge and now as a mediator," Keller relates, "Bruce has that uncanny ability to, without saying a word, let you know when he thinks you are out to lunch."
When not involved in the practice of law, judging or mediating, Bruce also has pursued many a life adventure:
• as the father of two (Brett, 32, and Brittany, 25);
•horseback rider (his recent shoulder injury from a fall is not illustrative of his usual skills);
• pilot of small planes (Mooney Rocket);
• river rafter and kayaker;
• hunter;
• 2016 Burning Man attendee (the photo, taken by a prominent colleague mentioned in this article, is worth more than a thousand words); and
• world explorer, including Machu Picchu.
Travel is a key component of Bruce's life, per Smith. "This is a man who, unlike some of us who still practice law, understands the importance of balance," Smith says. "In Bruce's world there is more to life than work and we are better and more effective in our careers for understanding this." Experiencing the wilderness is every bit as important to Bruce him as his career. He is truly a man for all seasons.
Until recently, Bruce was not aware that he is a fourth generation attorney. He always knew his father Gale P. Hilyer, Jr. was a lawyer, who practiced in Seattle from 1951 to 1979. And he knew that his grandfather Gale P. Hilyer, whom he never met, worked in a private law practice and for the U.S. government.
But he never was told that his great-grandfather Andrew Hilyer, was a distinguished lawyer in the D.C. area in the early 1900s, or that this early relative was born a slave in Georgia and became the first African-American graduate of the University of Minnesota. Turns out, Andrew Hilyer was a noted civil rights leader in the Booker T. Washington and W.E.B. Du Bois era, who became a regent of Howard University.
As Judge Halpert wrote: "Bruce, certainly, was always socially conscious, but his personal history, I believe, now informs his long-held views in a meaningful and deep way." Collegial, practical, humorous and with a wealth of real-world experience, Bruce Hilyer is a person you would enjoy spending time with. Hopefully you will get that chance someday. 
Peter Ehrlichman is a long-time friend of Bruce Hilyer (since 1967). Ehrlichman is a senior trial partner in Dorsey & Whitney LLP's Seattle office.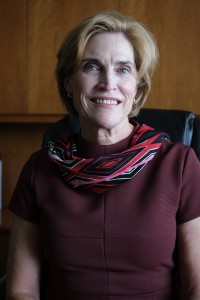 June 1, 2020|in General – June 2020 Bar Bulletin
https://www.kcba.org/For-Lawyers/Bar-Bulletin/PostId/1148/lessons-learned-about-alternativedispute-resolution-during-a-pandemic
Lessons Learned About Alternative Dispute Resolution During a Pandemic
By Judge Laura C. Inveen (Ret.)
Time has blurred as we adapt our professional and personal lives to the Covid-19 pandemic. Governor Inslee's "Stay Home, Stay Healthy" emergency order has evolved, with a likelihood that it will be continued in some form for months to come.
Civil trials have been on hold, although case schedules have not. Litigation continues, but when needed, a decision by the trial court in a civil case may not be available. Alternative dispute resolution may be more advantageous than ever, given the limited availability of trial courts to process ongoing litigation and the inevitable uncertainty of trial dates. When civil trials resume, priority will go to criminal, dependency, and certain family law trials. Jury trials in civil cases, already rare, will meet new challenges as judicial resources are stretched thinner yet.
Most of us have adapted to the "new normal" and are operating remotely. And yes, that includes alternative dispute resolution through mediation. At first, I doubted how this could work. Mediation is so personal — it requires a good relationship between the neutral, the lawyers, and most importantly the litigants. The mediator needs to establish rapport and credibility with all participants. Can that really happen through a remote setting? I'm here to tell you that it can and does. On March 17, my colleague Judge Bruce Hilyer (ret.), was the first of us to conduct a mediation remotely. Then new to the various options through technology, he did so by setting up a computer in separate rooms at our office. Each computer was connected by video software to the lawyer and client of one side, who were physically together. Judge Hilyer shuttled between the two rooms and computers. Notwithstanding the walking exercise benefits, it was not the most efficient process in retrospect, but the matter resolved
successfully in roughly the same amount of time that would be expected at a traditional in person mediation. A week later, Governor Inslee issued his emergency order. Appearing remotely was no longer an option — it was a necessity. With few exceptions, lawyers, clients, experts and mediators were ordered to stay home. Given that mediation requires channels of confidential communication, how could this work? Very successfully, it turns out.
We have learned a lot about videoconferencing since our first one. We recognize that the mediator needed to control the technology instead of relying on one of the parties as was often the case in a simple conference call. Confidentiality is such a critical component of the mediation process that the mediator must oversee the process, including the technology. And while some lawyers and clients are technically proficient, others are not. For the process to work for everyone, it also needs to be user friendly. The service we use allows each individual participant to connect by internet to the mediation regardless of physical location. We can accommodate as many connections as the parties wish. For the best video and audio qualities, the participant will connect through a laptop or desktop with video camera, microphone, and speaker capabilities. However, a tablet, smart phone, or a landline can also be used.
Each mediation has a password controlled by the mediator. As participants join remotely, they are placed in a virtual "waiting room", preventing the awkwardness that might result from being on-line with an opposing party. When all participants have joined the meeting, the mediator "locks" the room and convenes the mediation. If a joint session is appropriate, the mediator can bring the parties into the virtual conference room, allowing everyone to see and hear the other. Our usual practice is to bring the parties together at the beginning to introduce the process and the technology, following which the mediator will assign the parties to virtual "breakout rooms." Each lawyer and client will have their own breakout room. This allows the mediator in the classic two (or more) party mediation to shuttle between the rooms. It also allows clients to consult privately with counsel when desired. Additional breakout rooms can be designated for other purposes, such as when counsel wish to consult with each other to draft the settlement agreement or co-defendants wish to discuss their relative positions as it relates to defense. One feature of the technology that we assure the participants will not be used is the "RECORD" function.
Another advantage to remote mediation is the low barrier to attendance. Even before COVID-19 worries, mediators frequently received requests for participation by telephone, most typically when an insurance adjuster or corporate officer was located across the country and wished to avoid travel. In some cases, the opposing party had no objection, but when there was, this presented a problem just to get the mediation scheduled. One must be mindful of court procedural requirements. See WDWA LCR 39.1(c) and KCLCR 16(b). However, when mediating remotely, it is difficult to see how virtual attendance would pose a hardship for anybody.
But is remote mediation effective? I was skeptical about the ability to develop the necessary rapport with the participants when appearing remotely. Based on our firm's experience to date, this fear was unfounded. Video technology, even on a smart phone, has far surpassed those clunky options of past videoconferencing. With appropriate lighting and microphones, communication is as close to being in the same room as you can imagine. Based on our experience, because the technology is so simple and readily available, most cases can be effectively mediated remotely. I am happy to report that the resolution rate of our remote mediations is consistent with in-person mediations. There may still be some cases that for a variety of reasons require in person attendance. For now, those cases will have to wait. But if the alternative is spending more litigating while waiting for more court resources to become available why not give it a try?
What's in store for the future? I expect that once physical distancing requirements are relaxed, there will be folks who wish to maintain the remote mediation option. It certainly has benefits. There is no travel time or extra cost. With a good internet connection, a participant can appear from any location, so long as it is private. It saves time and resources when you can bring in experts only as necessary. Recently I had the opportunity to conduct a mediation involving a large public works project, where technical advice from experts was useful. Video participation allowed the experts to appear remotely when their presence was needed and to go back to work when it wasn't — all while staying in their respective offices. Many will wish to go back to in-person mediations when it is safe to do so. For a lot of us, there is nothing like in-person contact when working to obtain a resolution. And technology is not always infallible. Perhaps rare, but problems can result from device or operator failure, or poor internet connection. We have found it is useful to exchange phone numbers as a fallback to overcome technical glitches which are usually transient. Remote, or video, mediation can and does work. And remote mediation, like traditional in person mediation, takes hard work and requires us to make use of our well-honed talents. As with any mediation, it works best when the parties are motivated to make it work. Like anything unknown, once you try it you may discover, like me, that your fears are unfounded. You may even find you wish to explore it in other contexts, such as discovery master matters and arbitrations.
If you have special concerns or questions about how remote mediation might work for your case, give us a call to discuss without obligation.
Judge Inveen (Ret.) served as Presiding Judge of King County Superior Court 2017–2018. She retired from the bench in August 2019. She now serves as a neutral at Hilyer Dispute Resolution, handling matters such as mediation, arbitration, and discovery disputes. She can be reached at info@hilyeradr.com, 206-623-0068.
–>